Where the Silk Road of the East
met the trading empires of the West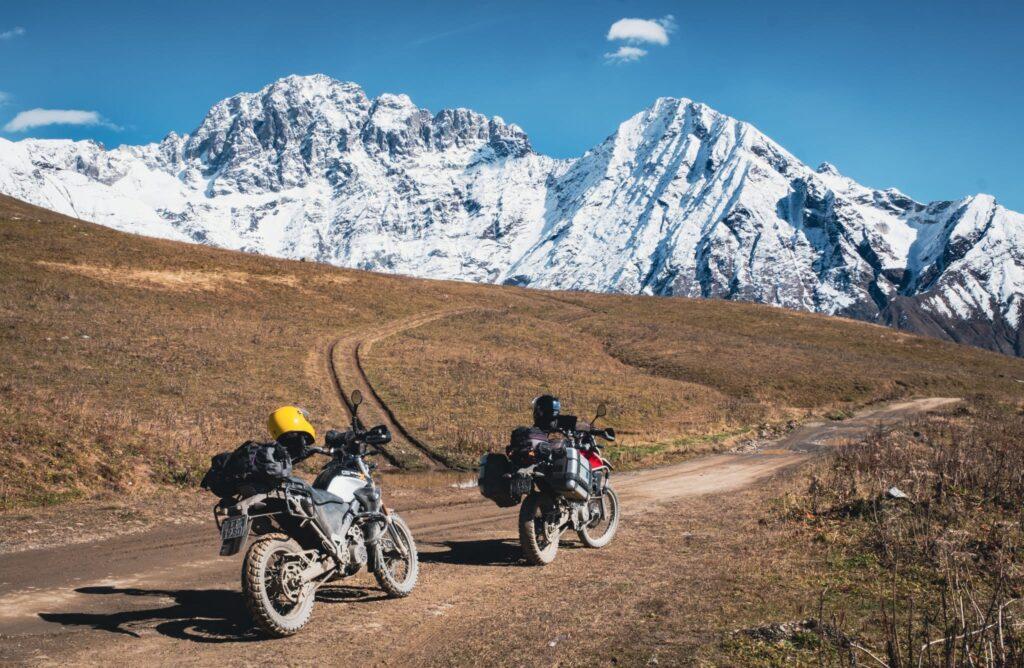 Having toured through Asia for many years Extreme is widening its horizons. Where the Silk Road of the East met the trading empires of the west, lies a country deep in history where the influences from these ancient roads, can be seen all around. 
Once attached to the Soviet Union, after the Red Army marched into Tbilisi in 1921, independence was finally gained in 1991. Georgia lies on the eastern shores of the Black Sea and the greater and lesser Caucasus mountains make up the natural border between Eastern Europe and Western Asia. 
Now considered part of Europe it is one of the most mountainous countries in Europe and this always makes for great motorbiking terrain.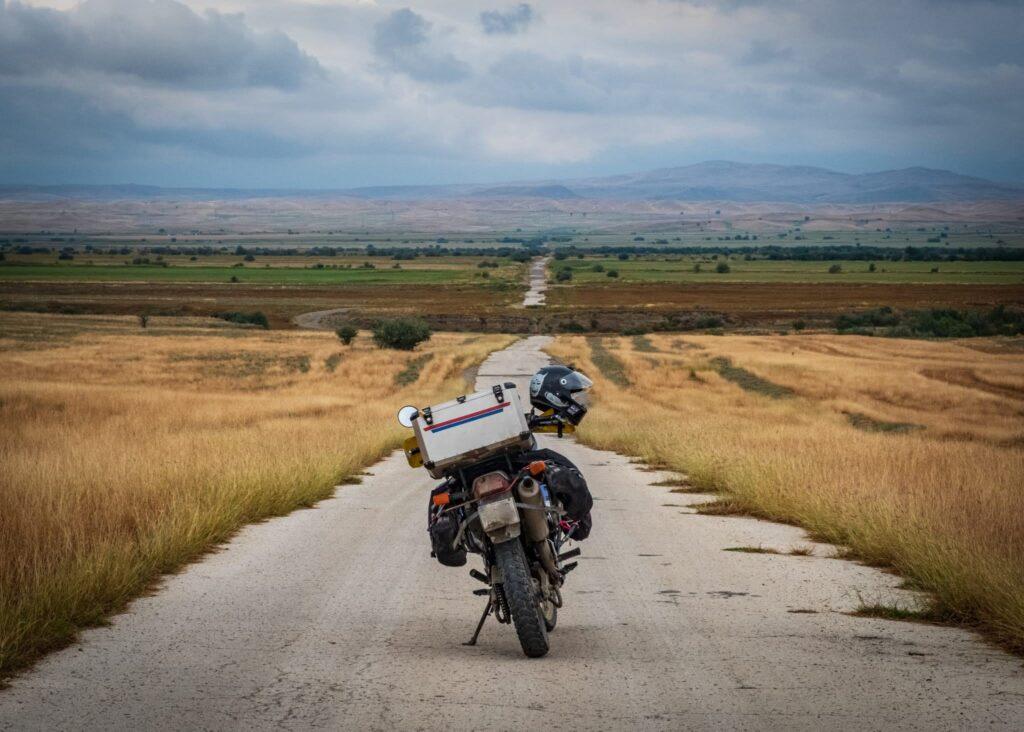 Tbilisi the capital lies on the Kura river, the cobblestone streets of the old town give rise to Soviet modernist structures and Orthodox churches. We always recommend arriving somewhere with a day or so in hand to tackle that jetlag and roam around, Tbilisi will not disappoint and give you a taste of what is to come.
While Extreme Bike Tours traditionally runs on The Royal Enfield or the Himalayan here we are making a break for the KTM 390 adventure a bike made for rugged roads and carpet. We realise that this may make it appeal to a different crowd from our usual customer and bikers can be very particular about their chosen ride. 
This motorbike is perfect for the roads and off the road sections of this relatively undiscovered gem of Europe. From the tracks and rivers in the mountains of the Caucasus to the beaches of The Black Sea this is fantastic touring and blazes a trail through landscapes that will keep you guessing all the way.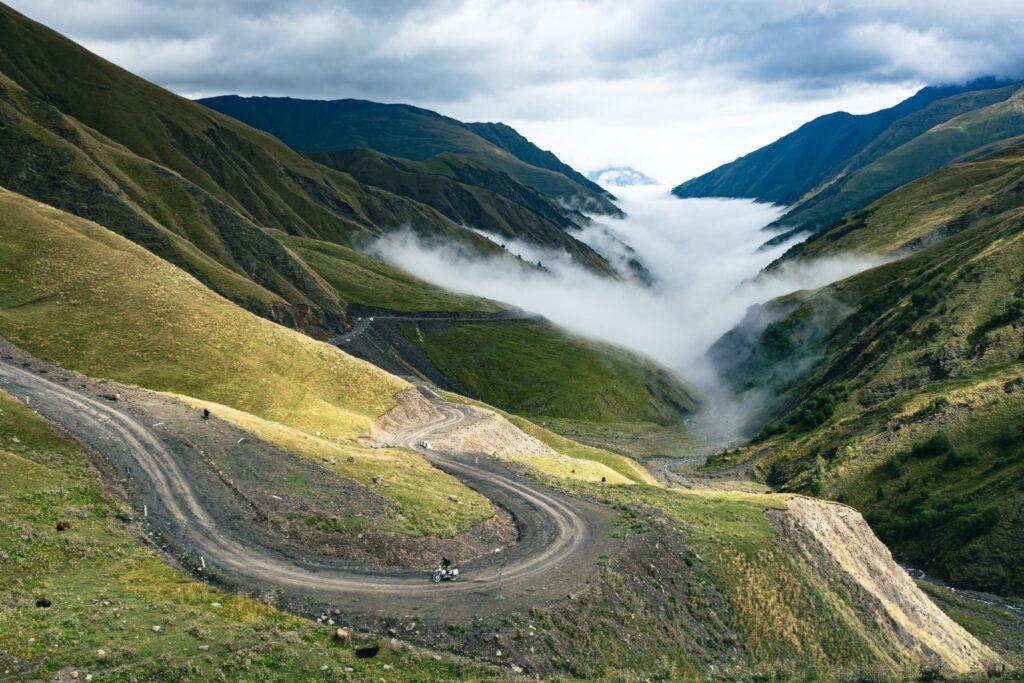 Thought to be the birthplace of wine, home to the highest village in Europe, a cuisine that has absorbed all the history of the country and a hospitality unrivalled in all of Europe, Georgia is a destination we are very excited to add to our list and we are sure you are going to love it. This is our first foray into this wild part of the world and surely it will be the first of many such adventures in the region.
Join us in May/June 2023 book your seat we have 2 tours running and limited availability are you up for the challenge to 'Ride on the Edge of the World'
For more info click here: Georgia – East meets West