Meet Rosaria: leading Women Riders on the Edge the World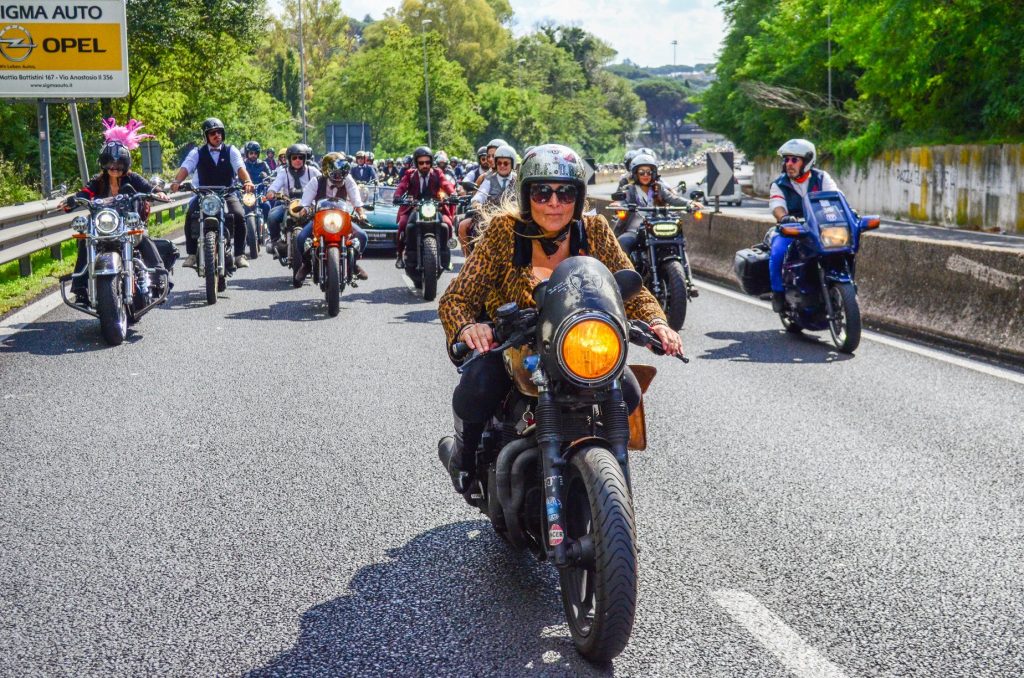 Rosaria Fiorentino, an Italian woman with an unquenchable passion for motorcycles, has become a driving force in promoting women's involvement in the world of biking. Over the past few years, she has initiated a series of impactful projects aimed at attracting and engaging Italian women in the thrilling realm of motorcycles.
Coming this November, she will also be leading the first Women Motorcycle tour in Sri Lanka.
This is not the first experience in Sri Lanka for Ros but it will be for the two groups of women that will join her in this adventure.
From a tender age, Rosaria was enveloped in a world of motorcycles. Growing up surrounded by a family predominantly composed of male motorbike enthusiasts, including three brothers, one of whom was an avid dirt bike rider, her connection to bikes was inevitable.
She reminisces, "I always had a bike at home, even though most of them were rather small bikes." However, it wasn't until 2009 when she purchased a Triumph Bonneville that her affinity for motorcycling took on a more serious dimension.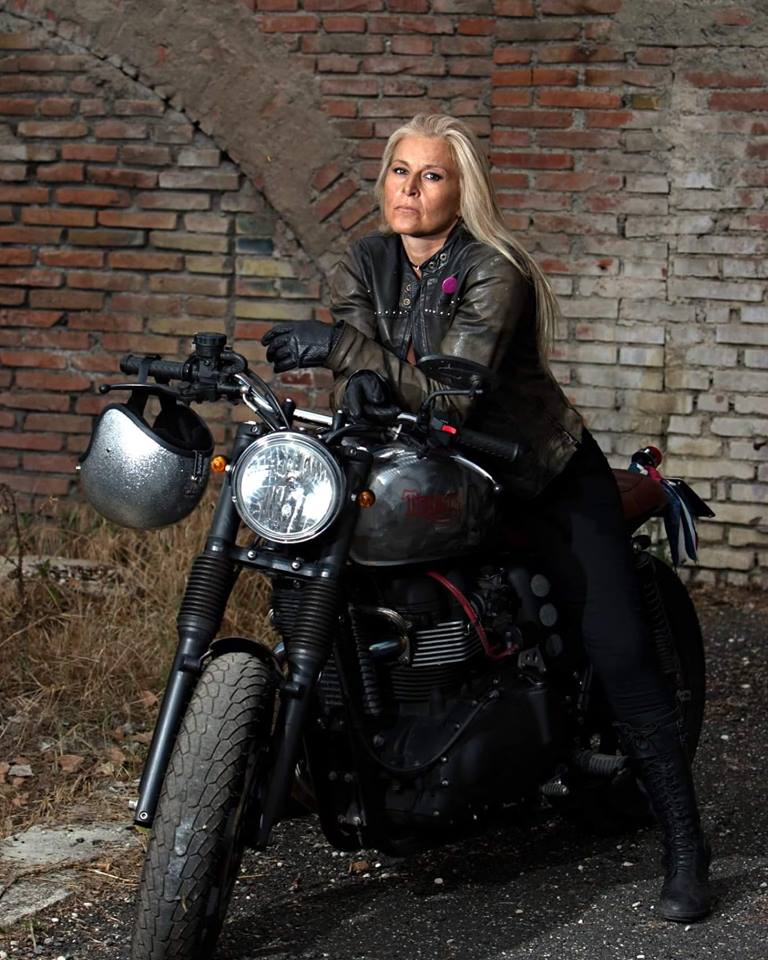 Rosaria's journey into the world of motorcycling led her to the Triumph owners club (RAT) in Rome, an experience that subsequently evolved into the establishment of Moto Club 59. As the sole woman on the board of this male-dominated club, Rosaria embraced the camaraderie and embarked on an adventure that led her to various events across Europe, from Glemseck's 101 to the iconic Wheels & Waves festival.
During these ventures, Rosaria recognized the scarcity of women who were drawn to cafe racers like herself. Yet, her exploration introduced her to an array of motorcycles she had never encountered before, expanding her knowledge to encompass Japanese bikes, adventure motorcycles, and more.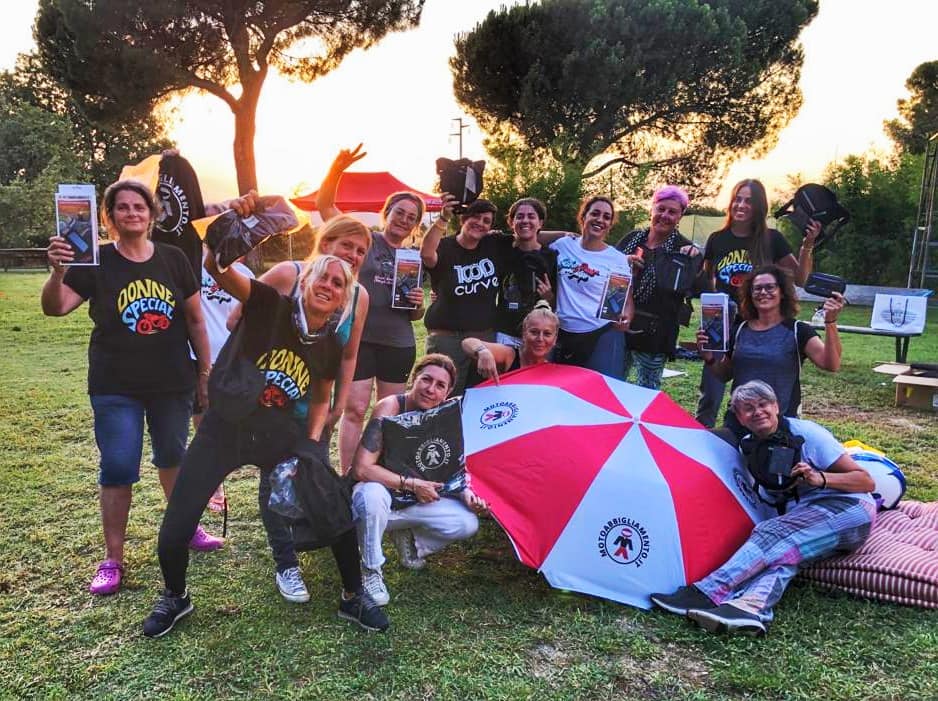 Donne Special: A Unique Community
Noticing the need for a space where women with diverse motorcycling preferences could come together, Rosaria established "Donne Special," a group that celebrates the uniqueness of women riders. This initiative aimed to bridge the gap between women and the traditionally male-dominated motorcycling community. The group's name is a nod to the special, modified motorcycles often associated with cafe racer culture.
Babes Great Escape: Empowering Women Riders
With the intention of fostering a supportive and educational environment for women, Rosaria founded the "Babes Great Escape." This annual event encompasses riding lessons, mechanics workshops, and various activities to attract and engage women from all walks of life. The event has grown steadily over the years, solidifying bonds and creating a platform for women to explore their passion for motorcycles.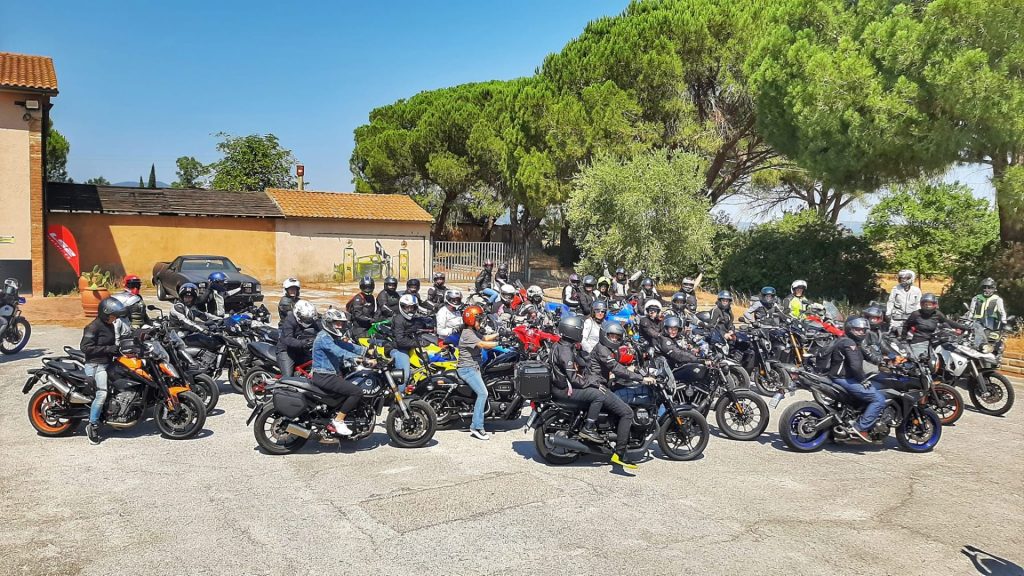 A Global Movement: WRWR and WIMA
In 2019, Rosaria participated in the Women Riders World Relay (WRWR), a global rally designed to highlight the presence of women in the motorcycle community. Representing Italy, she joined over 50,000 women riders in a relay that stretched across 365 days. This event was a pivotal moment, leading Rosaria to the Women's International Motorcycle Association (WIMA), a global association that she later became the National President of for Italy.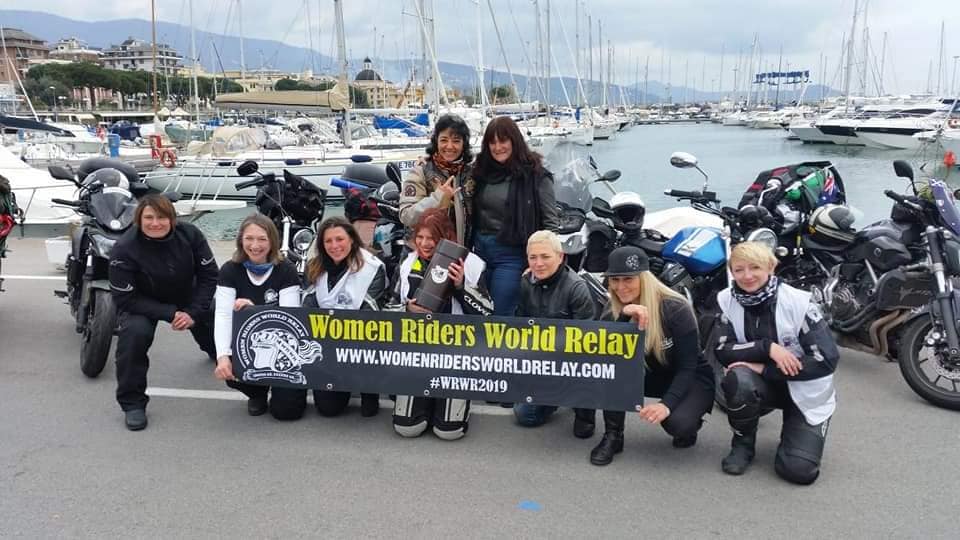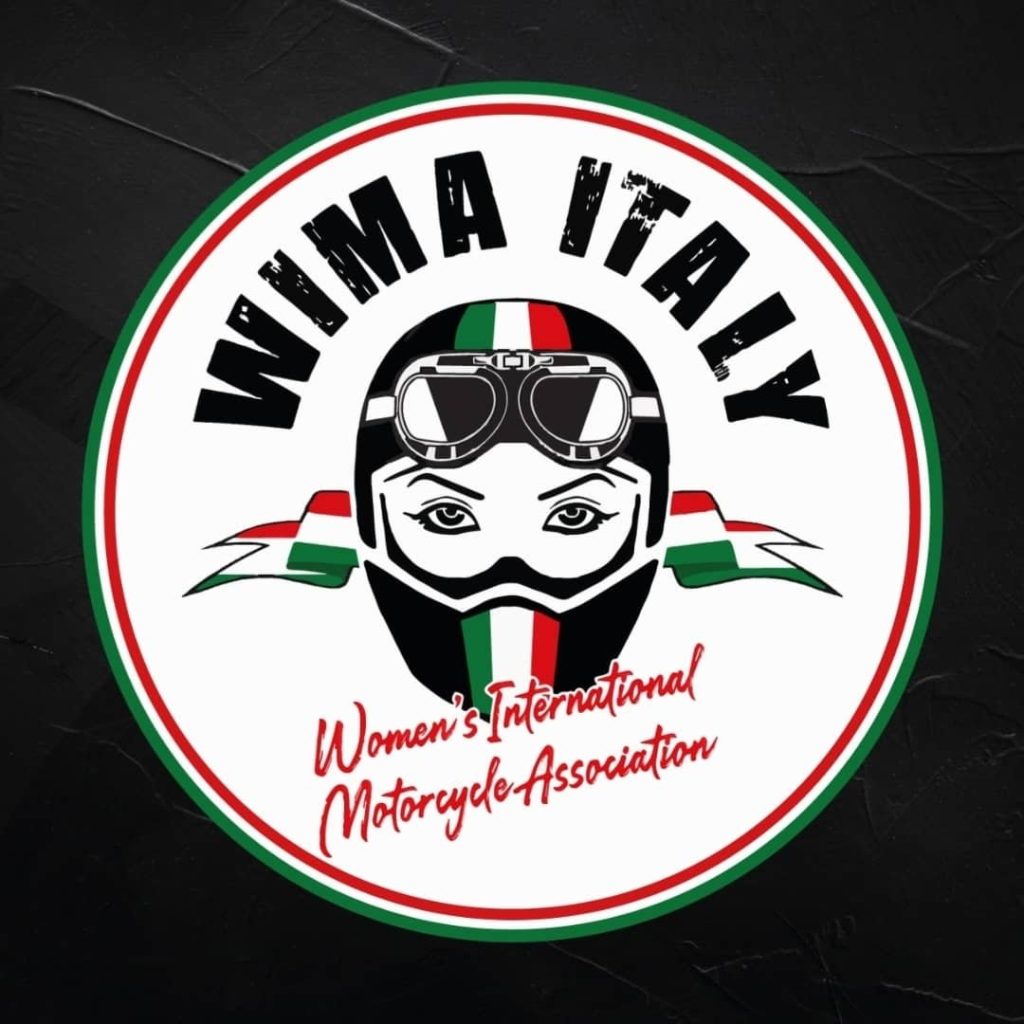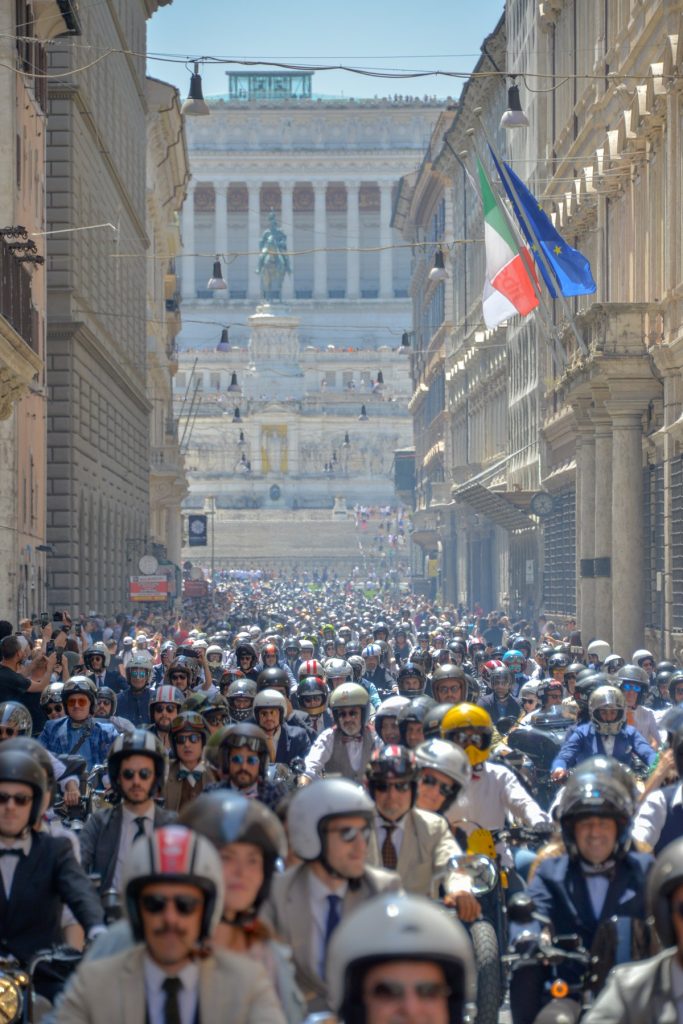 Distinguished Gentleman's Ride: A Charity Triumph
Beyond her various associations, Rosaria has also been an integral part of the Distinguished Gentleman's Ride (DGR) becoming the host in Rome.
What originally began as a charity ride has burgeoned into a notable event, drawing thousands of participants all over the world and raising awareness for a multitude of causes. 
Rosaria's dedication to this event underscores her commitment to both motorcycling and making a positive impact in her community.
Dino Romano & Custom Bikes: Shared Passions
In 2018 and 2019, Rosaria, accompanied by her life partner Dino Romano and their Open Eyes Dream team, ventured to Bonneville's Salt Lake in Utah. There, they embarked on an audacious mission to break the 400 Km/hr speed record on a customized LPG-fueled bike crafted by Dino. Their shared passion for custom bikes also led them to appear on an episode of the Guzzi-sponsored TV show "Lord of the Bikes."
As Rosaria's journey unfolds, her partnership with Dino Romano and their shared endeavors in the realm of custom bikes further solidify her commitment to the world of motorcycling. Her unwavering dedication to empowering women, creating communities, and making a difference exemplifies the true spirit of a motorcycling enthusiast who continues to ride with passion and purpose.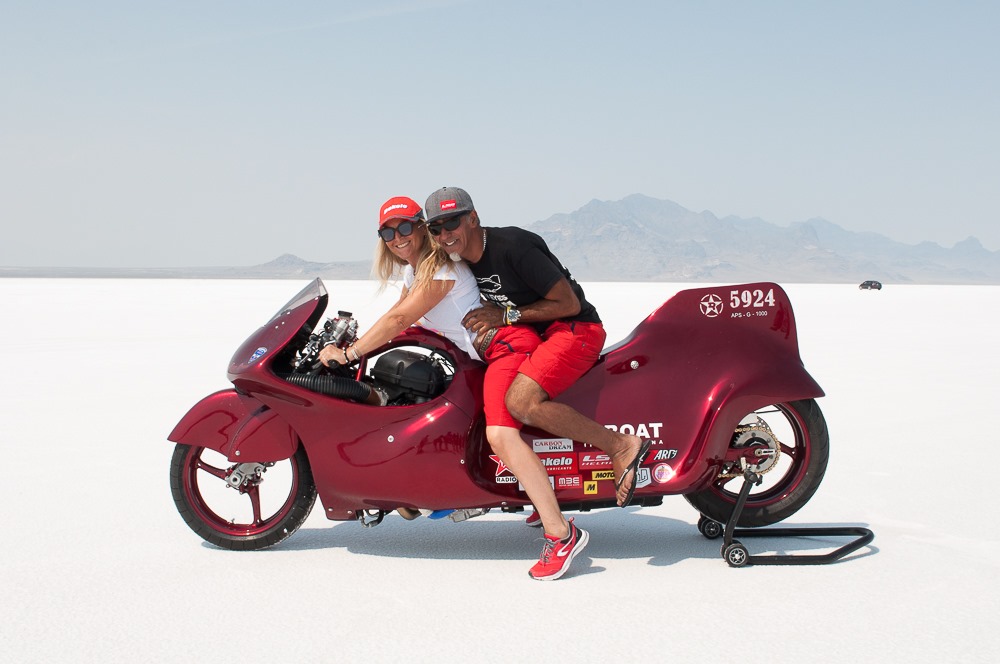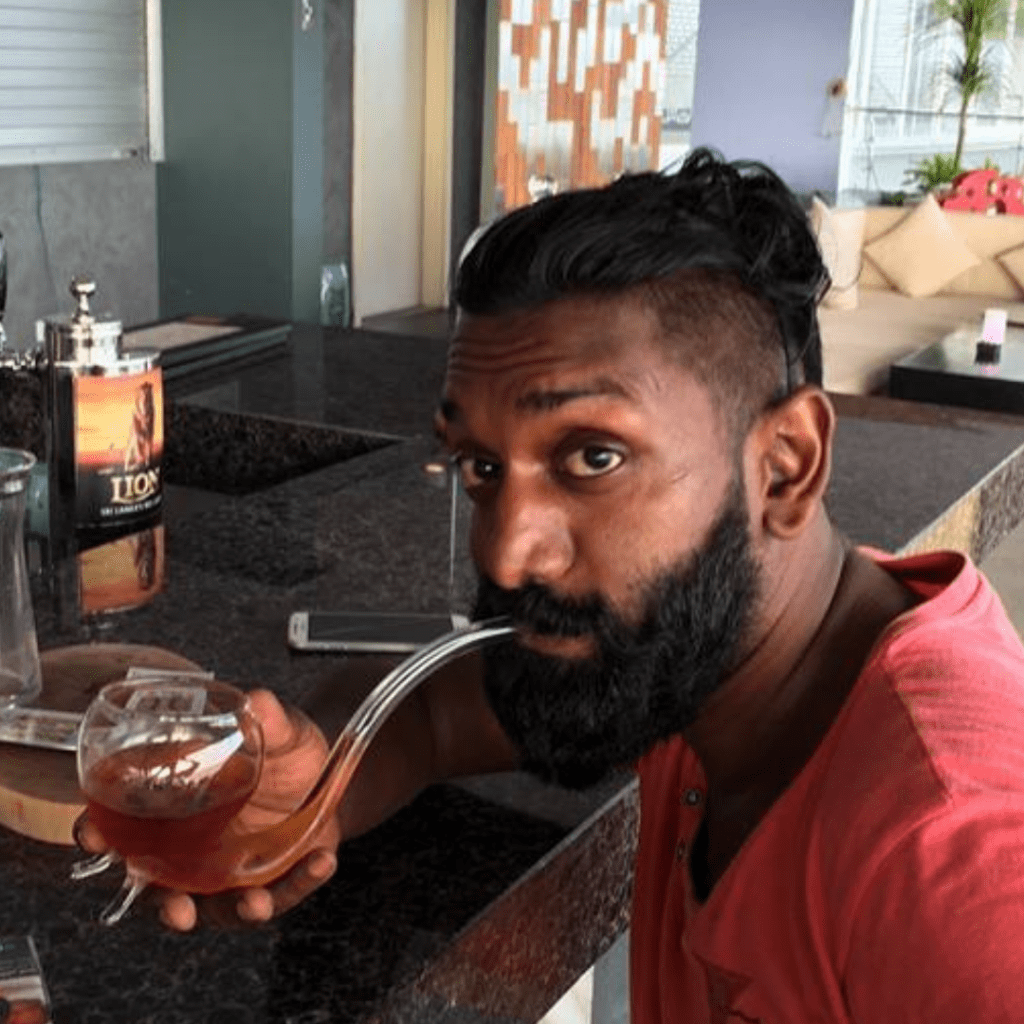 Keen to have a chat about our tours?