As we regularly receive questions regarding the nature of our Bhutan motorcycle tour and what differs from the motorcycle adventures offered by other tour operators, we decided to put together this article to answer some of the frequently asked questions. "Why do we start in India?", "why is this tour so expensive?" or "what kind of accommodation do we use?". So if you are considering a ride in Bhutan and evaluating your options, hopefully you will find this useful.
Starting from New Delhi, India
Many other motorcycle tour operators start directly in Paro which is the only Bhutanese international airport. This would add additional cost to a customer's international flight, and limit the flexibility of the schedule due to the number of flights available. If flying in and out of Paro it would also constrain the route and miss out on some great riding from the border.
As we ride in a large group with people coming from different corners of the world, it could really become difficult for everyone to get to Paro at the same day/time and within budget. For these reasons we start our Bhutan Motorcycle Tour in Delhi. There are flights from everywhere in the world and the internal flights to Bagdogra near the border are plentiful should we need to change them for any reason. There are also many flights to Delhi from Guwahati, having ridden across Bhutan from West to East, allowing us a certain amount of flexibility. All of these internal flights are covered by us.
Also for those of you who have not experienced India it does also allow a possible extension to the trip to explore Delhi or further a field…
Accommodation
We grade the Bhutan tour as "Intermediate". We ride an average of 4-6 hours a day on different type of roads, sometimes these are very good while in other instances they can become a bit bumpy.
After a long day riding you would definitely want to spend your evening having a beer and relaxing before dinner in a nice comfortable hotel or guesthouse getting a good night sleep and being ready for the next day's ride.
A lot can be said about the hotels but what is better than having a look? So here are a few images of the hotels/stays of our choice.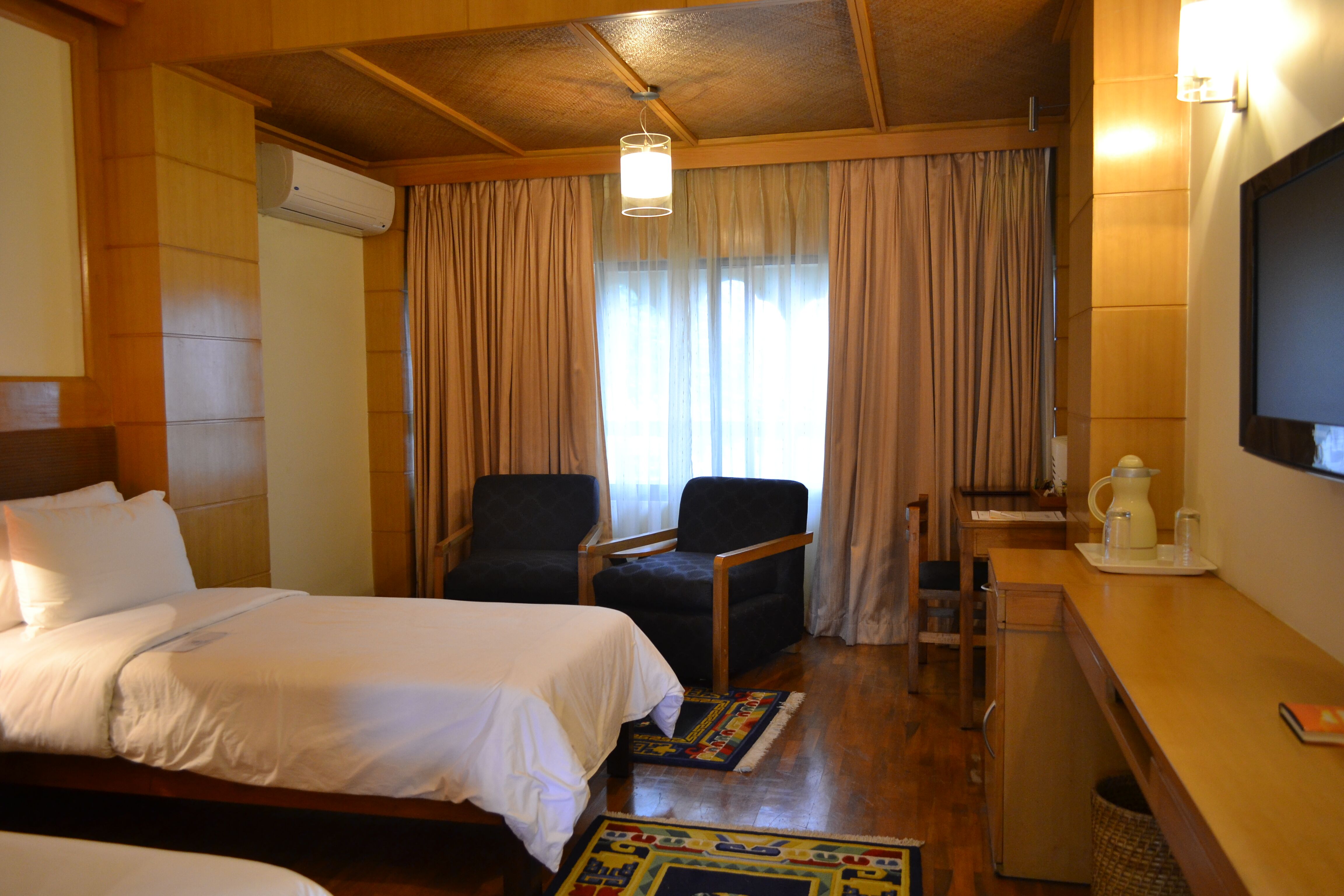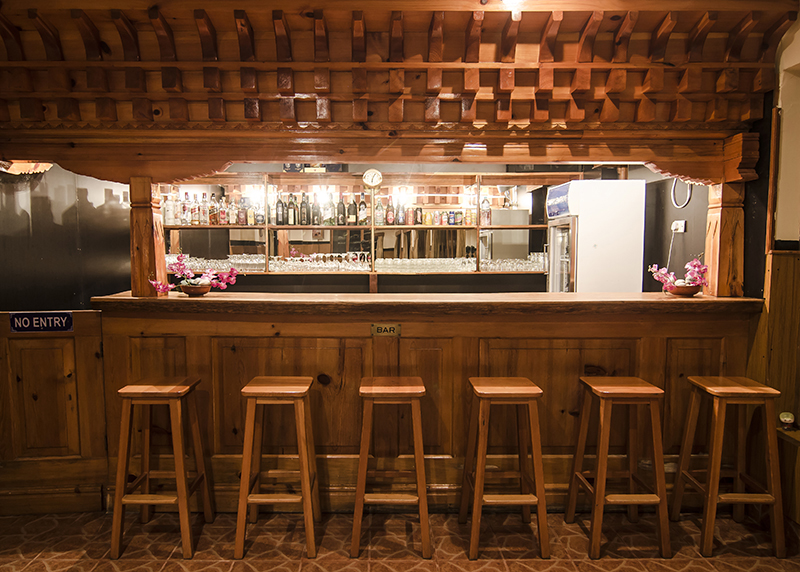 *Note: hotels may change depending on availability however we always have backup solutions of the same level.
Bhutan is Expensive
Bhutan has been historically a country closed to foreigners until 1974, when the government decided to promote tourism in an effort to disclose the Bhutanese culture and traditions while improving the country's economy.
The government however did not simply open the doors of Bhutan and implemented a particular rule – unique in the world – by charging visitors a daily fee of US $200 in off-season and US $250 in peak-season. If you wanted to do a 10 days tour, you would end up spending US $2000 or US $2500 depending on the season.
Here is a video of Drew Binsky who is currently travelling the world and explains the reasons behind this expensive tax:
The fee however is not simply a "tourist tax" or a "visa fee" as standard accommodation and meals will be provided by the local tour operator of your choice, they might not be the best but you can always decide to do a paid upgrade for more quality. Independent travel is prohibited in Bhutan and anyone keen to visit the country must go through a local operator or an international partner of the Bhutanese recognized travel agency.
On a side note, while the daily fee is quite high it is definitely a good initiative of the government as most of the revenue contributes to keep free education and healthcare. "Gross National Happiness" is the philosophy of this country and these services are certainly helping to achieve the national goal.
Going back to why touring in Bhutan is expensive, if you think about it, putting together a motorcycle tour in Bhutan is definitely more expensive than a normal bus tour with a group of another 20-30 tourists. On top of the daily fee you need to add all the other involved costs: bike rentals & fuel, support vehicle, tour guide, mechanic, water & refreshments, internal flights and so on. Remember our tour is "all-inclusive", everything is covered.
On the other hand until last year our Bhutan Motorcycle tour rate for rider was US $6,950. After reviewing our itinerary and negotiating with our local partner we were able to reduce the price of US $1000, taking the price of this incredible adventure down to US $5,950.
Real Riding & Exploring
Have you checked out the itinerary? There is only one rest day on which we still ride out for a sightseeing tour really off the beaten track and one of our favorite days. For the rest of the tour we don't stop more than one night in the same place. We keep riding and exploring this beautiful Himalayan Kingdom.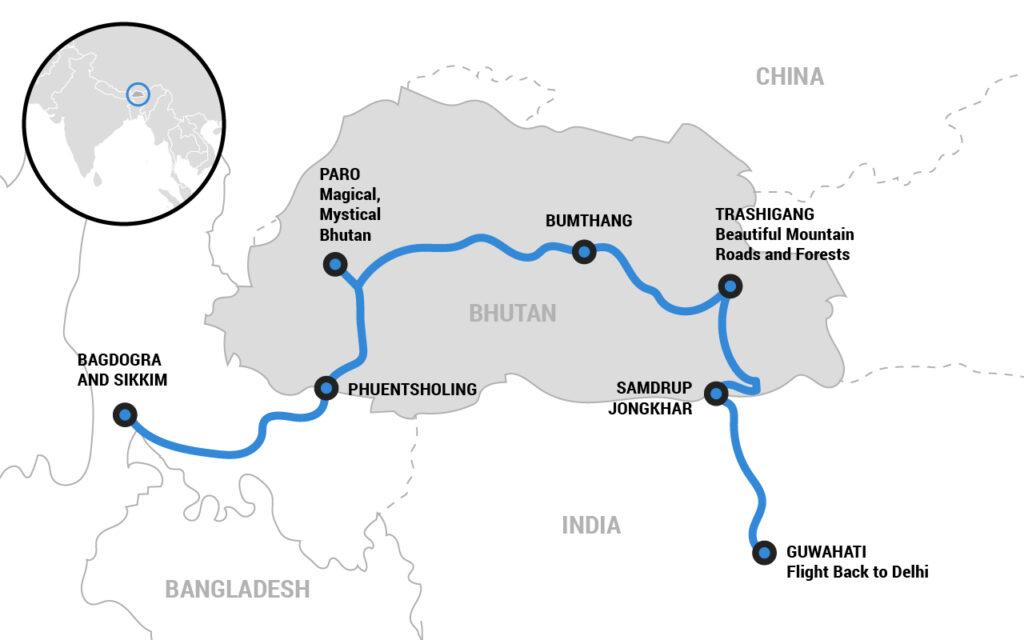 This is a very important point because wherever you are flying from, you definitely want to use the available days to ride and see as much as possible and not simply ride around the same places for a few hours a day.
If you have had a look at other tours you would notice that some itineraries are organized to stay more than one day in the same places. This means that on these tours you would probably be riding in the same area and eventually spend more time sightseeing rather than on the bike.
Nothing wrong with that but we simply prefer to explore while riding and if that's what you are looking for… look no further and get in touch if you have any questions!
Check out the Bhutan motorcycle tour gallery!